We're launching our blog!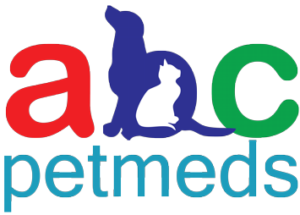 … And if you're here, then I can only assume you want to learn something about pets. Maybe you're a long time pet owner or a new parent of a life-long friend. Whatever it is, I can imagine that you care about your pet's health and safety. And boy let me tell you, you're in good company. There is A LOT to know about keeping pets healthy and happy and it seems no matter how much you know, there is always more to learn. Taking care of pets isn't always cheap either and all of this can be intimidating. Which is what makes ABCPetMeds so great.
ABCPetMeds is a fully certified online pet pharmacy providing the medicine that your pet needs. I know, I know.. buying merchandise online can sometimes be a little daunting, especially when it comes to medication. We know this very well. And we really do understand the importance of your pets and how big a role they play in your lives; which is why we've pulled out the stops to ensure, as always, that our customers can be confident in their transactions with us. The medication provided by ABCPetMeds is FDA approved and filled by a licensed pharmacist. Your pet's safety and well-being, as well as your satisfaction, are our number one priority. We have a team of extremely qualified professionals here who have more than 10 years experience in the online pharmacy industry and we are proud to say that our safety record is impeccable. You can rest assured that you will receive safe and effective medication from our pet pharmacy.
We're also here to help you save! ABCPetMeds offers exactly the same medications that you would purchase from your veterinarian; we are just able to do so at much lower prices. Ordering online and having the medications delivered right to your door will save you time and money. We are dedicated to providing pet owners with a safe, affordable and convenient solution to keep their pets healthy and happy.
Here on our blog, we will be covering popular topics about pet health and maintenance. We will discuss common issues we face as owners as well as other pet related news. We'd like to help you dig through all there is to know and keep you up to date with what's going on in the pet community. So stay tuned! Our team of pharmacists, veterinarians and customer care representatives are here to help you.